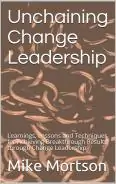 "Omnichannel" is certainly the prevalent phrase in the E-Commerce arena. The expectation in an Omnichannel Fulfillment world is that a customer can order what they want, when they want, on whatever device they want, and have it delivered how they want.
The physical delivery part of the Omnichannel expectation can be very elusive. Many companies claim that they are Omnichannel service providers. But are they really?
How many E-Commerce Fulfillment options are there? And how many do you provide in your company?
First there are different types of commercial models that companies use in the E-Commerce space. Some companies go to market from an online standpoint only. Other companies have bricks-and-mortar stores and they have added an online channel to their business. Still other companies have started off as online only companies but are adding some form of storefront, whether it be a traditional physical store or a new variation on the physical store concept.
Regardless of how a company goes to market the definition of "Omnichannel" includes the concept of customers taking delivery of their goods in a variety of different forms. They insist on having numerous delivery options. And from one order to the next a customer may choose one delivery solution versus another.
While many companies declare that they are Omnichannel fulfillment solution providers are they really? It is certainly good customer marketing to say that you are "Omnichannel" but it can be misleading.
Fulfillment Solutions
There are many different ways that you can fulfill an online customer order:
In the "Standard" case the company has a Distribution Centre (DC) solution. You may own and operate the DC or you may have outsourced this responsibility. All of the goods that you sell online are stored in that DC. Whoever runs the DC will receive an order, fulfill it, and ship it to the customer's destination of choice.
If you have a Bricks-And-Mortar store you can take orders online but have them shipped to the store from your DC ("Buy Online Ship to Store"). This gives customer access to the larger product assortments available online as well as access to goods which may otherwise be out of stock in the store.  
Generally the DC will be able to hold a larger selection of goods than will physically fit in a store.  However you still have to wait for the order to be delivered from the DC to the store.  A customer will receive notice that the goods have arrived in the store.  And the store personnel will hold the packages until the customer arrives to pick them up.
As a variation on this you can use your store as the fulfillment engine.  In "Buy Online Pick up in Store" customers can get their orders filled from store inventory by store personnel.  But the selection is limited generally to what products are in the stores, which can be dramatically lower than what is available online.  
However the order can be picked extremely quickly and the store is usually close to the customer.  And bringing a customer in to your store also increases the chance to sell them something else.
"Buy Online Ship from Store" also requires picking of the order in the store. And the order must be picked quickly. If there are any inventory count discrepancies, or another customer already has the item in their physical shopping cart, the order may need to be re-routed. In this model the store personnel must also arrange to ship the package to the customer. In effect they are acting just like a DC in addition to running the rest of the store.
"Drop shipping" is an alternative wherein the customer places an order which the company in turn sends directly to a vendor for fulfillment and shipping to the customer.  In this scenario the goods do not go to a DC or a store as an interim delivery point at all.  From a Lean perspective this option does eliminate the waste associated with unnecessary transportation and handling.  
This option also enables a company to provide more of an "Endless Aisle" offering to customers.  They don't have to hold all skus in one DC.  They can leverage the storage facilities with every vendor who provides the drop shipping service.
The storefront in a "Buy from Storefront" option is one in which the company has secured space (for instance a wall in a subway station) on which is a picture of store shelves and products, simulating what you would see in a store. Customers can view the items and scan the bar codes of the products which they wish to purchase. Once they confirm their purchase the order is sent to a DC which then proceeds to fulfill and ship the order as directed by the customer.
And "Lockers" are another fulfillment solution that some companies use. The cost of having DCs and physical stores can be very limiting in terms of geographic presence. However a cheaper alternative is to have lockers situated in stores, buildings, and post office locations, for instance, all of which are located to be close to customers. When a customer orders their goods online they have the option of having the goods shipped to lockers at which they will be able to pick up their goods.
These are many of the ways in which E-Commerce orders can be filled. There are certainly variations on each of these scenarios. And there are new ideas being tried all of the time.
What is Omnichannel Fulfillment?
There is such a wide variety of commercial models and fulfillment solutions that it is rare for a company to be able to fulfill orders in every conceivable way.
Does that mean that they are not truly Omnichannel from a fulfillment perspective?  Or are they more accurately "Multi-channel" fulfillment service providers?
In short the customer only cares about one thing. Can they get their goods when they want, where they want and how they want? If you can answer yes to that question then you can call yourself an Omnichannel Fulfillment company.
Copyright © Mortson Enterprises Inc. All Rights Reserved.
Originally published on May 30, 2017.