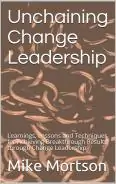 At the start of my career, most brands and OEMs used a traditional two-tier distribution process through wholesalers and retailers to sell their products. There was no omnichannel alphabet soup.
"Advanced" companies passed orders via EDI. Brands knew little about their end-users, a far cry from today's growing customer-centric approach with expanding arrays of channels and convenience options.
The ecosystem and number of touch points are expanding fast, prompting businesses to accrue more systems to effectively conduct commerce, and it's only proliferating. This begs the question: How does each system talk to the rest of the network? In other words, how do all these systems connect to form a single version of the truth?
A look back at sales and systems past
Many years ago, when brands were first waking up to direct-to-consumer sales, I was working for a big graphic arts company that printed millions of catalogs. Direct mail marketing was still in its infancy and growing fast, as was targeted database marketing, which leveraged demographics from census-tract level data and later, psychographics. Back then, a code above the customer's name on a catalog was used for ordering; in a sense, that code was to customer identification as cookies are today, providing a wealth of consumer information to the seller.
The "omnichannel" landscape of the time consisted of orders placed by 1-800 telephone numbers or "white" mail, as well as through faxing. When the internet took off, some companies started selling on CompuServe before later expanding their reach to eBay, then to their own websites, and then along came Amazon, who wouldn't take long to realize its potential beyond books.
During this evolution, brands and OEMs were pretty much wedded to separate systems for B2B and B2C transactions. Systems weren't integrated or linked, as doing so was an enormously expensive and mammoth undertaking with a mostly lousy ROI.
Coordinating the alphabet soup of omni-channel options
For brands and OEMs, the omnichannel journey expanded from B2B to B2C sales through the company website. This later spread to eBay and eventually other online marketplaces like Amazon 3P and 1P, with FBA (Fulfilled by Amazon), FBM (Fulfilled by Merchant) either directly or via a 3PL, SFP (Seller Fulfilled Prime), followed by Walmart.com and Target.com. For those adventurous enough to sell overseas, Alibaba, Rakuten, Mercado Libre, JD.com, and Flipkart became popular outlets.
Retailers, such as Macy's, pioneered convenience concepts like BOSS (Buy Online Ship from Store), while Target offered BORIS (Buy Online Return In Store) with many others following suit.
During COVID, there's been an accelerated push to strengthen such last mile delivery options with BOPIS (Buy Online Pick-up In Store), BOPAC (Buy Online Pick-up At Curb), ROPIS (Reserve Online Pick-up In Store), and now we're seeing MFC (Micro Fulfillment Centers). Further, we now have mcommerce(using mobile devices, such as smart phones and tablets, to purchase and sell goods and services) in addition to commonplace ecommerce (purchasing, selling, and exchanging goods and services through the internet).
Despite the growing complexity, not much has changed in the systems architecture landscape. Many companies still have a separate system for handling bulk or wholesale orders, one or more others for online, and yet another for brick-and-mortar retail. Omnichannel solutions require more integrations.
Whatever the IT patch work, digital optimization requires traceability. Maintaining an E2E chain of custody is almost impossible. Achieving the end game of 'customer delight' requires visibility and control over each touch point until the product is in the customers hands – not to mention returns handling.
With a focus on sustainability and the circular economy, there is a movement to track products through their entire life cycle through to the 6 R's – repairing, refurbishing, remanufacturing, reselling, reusing and recycling. This means continual updates to the order management system, warehouse management system, and CRM system.
The age of multi-channels and singular platforms that can bridge them all
So, how does one unify all these sources of information without going through a major overhaul? With the COVID-induced twists and turns, accelerating ten years of eCommerce growth in three months during 2020 and an expected doubling of 3PL services in the next five years, speed is of the essence. The singular platform must act as a nucleus: Connecting multiple, disparate platforms onto an all-in-one layer provides a single version of the truth and enables the ecosystem to function as needed, quickly and affordably.
Key considerations for a singular platform
• Order Management – Regardless of the sales channel, the platform must be able to represent many different types of orders, break the orders down, and distribute them to the right systems and parties without much effort, rather quickly.
• Inventory Allocation – Inventory must be allocated from an optimal source, respecting requirements and rules from B2B, B2C, and DTC customers. For example, in a constrained supply situation, inventory may need to be allocated and reserved per channel or per customer to ensure balancing of overall customer service.
• Service Planning and Execution – based on lead times, the warehouses and transport service providers' activities need to be planned, and the parties notified accordingly. Or, if in a PUDO situation, the awaiting location must be notified and alerted of expected pick-ups and receipts. Readiness and execution should be monitored, and the customer must be informed with continuous updates.
In essence, an effective supply chain solution should span the ecosystem and its many dynamic, growing touch points – from planning and sourcing to execution and fulfillment.
A fragmented systems architecture is always going to get in the way of critical visibility and collaboration. Think of the connective layer of the singular platform as the brain and nervous system that ensure the body – or network – always acts as a united unit.
Omnichannel alphabet soup article and permission to publish here provided by Bryce Boothby. Originally published on Supply Chain Game Changer on March 11, 2021.