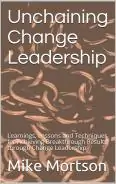 The company I had just joined had over two dozen logistics and distribution facilities around the world. While there were a lot of great people in those operations they had little interaction with their peers around the globe. But best global process excellence procedures were nowhere to be seen.
The result was that they operated as a series of islands, each developing and customizing every process for their own purposes. Over time this resulted in diminished operational and cost effectiveness and no optimization whatsoever.
And with customers looking at doing business in multiple facilities at the same time it was impossible to explain why this was not seamless given the inherent process disparities.
As such I launched a new program, Global Process Excellence™, to define and deploy the best, standardized processes everywhere. This article is a compilation of our best articles documenting that journey of leadership and discovery, which in some cases resulted in achieving Best in Class results.
Our Best Global Process Excellence ™ Articles
Every one I talked with to understand the problem told me about the exact same problems:
lack of process standardization
lack of process optimization
inconsistent processes, policies and practices
poor productivity
no benchmarking or operational performance goals
customer frustration with demands from different facilities
poor asset utilization and return on investment
no centralized centres of excellence or subject matter expertise
reinvention of same processes
no global employee development plan or mentoring
And the list goes on. I contemplated all of the input I was getting and decided that we needed a singular vision and platform for addressing these issues. I knew that the foundation for this plan had to be process improvement in order to ensure that the results were consistent and sustainable. I also knew that this had to be a global effort, and no longer a series of disconnected local initiatives.
As such I came up with the name "Global Process Excellence™". By characterizing the problem and the vision and objectives, the new platform was unanimously and enthusiastically accepted by everyone at all levels. They all knew that something different had been done but no one had previously created a global construct for tackling these challenges.
In our latest "Featuring" article we provide a list of all of the articles we've created, so far, documenting our journey. In some instances we developed processes that were not only Best in Class for the company, but they were Best in Class for the ENTIRE industry that we were in.
There are lessons and messages in here for anyone in any situation.
1. A Journey from Disarray to Best in Class
2. Defining the Roadmap for Best in Class Results
3. Streamline Your Entire Warehouse or Distribution Centre at One Time
4. From Click to Ship in 4 Minutes! Ultimate Principles for World Class Fulfillment
5. 10 Signs Your Should Reboot Your Lean Program
6. A Don't Touch Strategy Will Dramatically Lean Out Your Supply Chain
7. Lean in the Back Office … Why is it so Difficult?
8. Network Optimization Success Criteria
9. Introducing Lean in Retail … Start in the Backroom
10. Value Stream Mapping the Current State Process
11. Value Stream Mapping the Future State Process
12. Never Automate a Bad Process
Copyright © Mortson Enterprises Inc. All Rights Reserved.
Originally published on February 23, 2021.