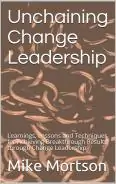 Music is a universally important part of all of our lives. No matter what part of the world you live in, no matter what age you are, and no matter what you do in your life, chances are you are exposed to and influenced by music in some fashion.
Music affects our moods and emotions and conjures up memories. It can inspire thoughts and behaviours, and it can cause us to relax or motivate us to action of some kind.
Chances are you have heard a song title, or some lyrics within a song, that captures your mood or changes your mood. So many things, good and bad, happen on the job for which your feelings are captured in a song.
Perhaps you're looking for that energizing vibe of a fuzz pedal, or the calm solace of a sombre saxophone, the truth is that adding a soundtrack to your career focus certainly ups the energy level.
Here is our list of song titles any of which you can probably related to on any given day.
Song Titles
Go through our list and think about how many of these capture how you feel today or how you felt yesterday or last week:
Raindrops Keep Falling On My Head – B.J. Thomas
Ain't No Mountain High Enough – Diana Ross
I'll Be There – The Jackson 5
Lean on Me – Bill Withers
Along Again (Naturally) – Gilbert O'Sullivan
I Can See Clearly Now – Johnny Nash
The Morning After – Maureen McGovern
Keep on Truckin – Eddie Kendricks
Pick Up the Pieces – Average White Band
I Will Survive – Gloria Gaynor
Tragedy – The Bee Gees
Against All Odds – Phil Collins
Livin' On a Prayer – Bon Jovi
Nothing's Gonna Stop Us Now – Starship
One More Try – George Michael
Every Rose Has Its Thorn – Poison
We Didn't Start the Fire – Billy Joel
Another Day in Paradise – Phil Collins
Are You Lonesome Tonight? – Elvis Presley
Easier Said Than Done – The Essex
Reach Out I'll Be There – The Four Tops
Praying for Time – George Michael
Don't Let the Sun Go Down on Me – Elton John
This is How We Do It – Montell Jordan
4 Seasons of Loneliness – Boyz II Men
Money Maker – Ludacris featuring Pharrell
What Goes Around … Comes Around – Justin Timberlake
Take a Bow – Rihanna
Shake it Off – Taylor Swift
Firework – Katy Perry
I'm Still Standing -Elton John
I Won't Back Down- Tom Petty
How many of these songs can you relate to? What are other song titles or lyrics that you like that capture your moods and feelings? There are so many pressures and challenges in our personal and professional lives that music can help you understand and overcome.
Let us know and send us your ideas!
Copyright © Mortson Enterprises Inc. All Rights Reserved.
Originally published on July 13, 2021.