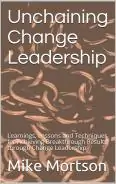 At Supply Chain Game Changer we believe in sharing experiences and expertise from people in every industry and from across the globe. As such we have introduced our "Seasoned Leadership in Action™" Interview series. This interview is with Vitor Ayres Angelelli, Head of Operations at Neogrid North America.
Tell our readers a little about your background and experience.
I was born in Brazil and I have a BA in Marketing. I always wanted to run a company and understand the ins and outs of running a company. Being a cog on the wheel is important however, understanding how the entire machine operates is essential for long term success.
I started working in IT after watching my father work in that field. I grew up watching him work in various areas of IT and I was always fascinated with understanding the mechanics and components that made something work. The fact that codes were what brought to life the technical aspects of our lives to me was thrilling.
With that motivation in me, it makes sure want to pursue coding, once involved this is how I realized that this was the best way/field to go into. Whilst studying coding, I soon discovered my interest in Supply Chain management. This obviously was not the original plan, but just like with anything else in life, life is going to present change to you and it's important to embrace it.
Getting more and more involved with Supply Chain, it brought me a much better understanding of how Supply Chain involves both logical thinking and creativity. Considering that these were (and are) two areas that I hold a high degree of respect for, naturally that is what elevated his interest in this field.
I realized that you must be creative in how you find the data but logical at the same time in terms of how you use said data. There is so much power in this because the data tells you everything.
In addition, I have a knack for public interaction. And I did not want to limit myself to just working in this field in Brazil. Thus, the reason why I started traveling abroad working in this field. In Europe. I wanted to understand how people live. Considering that Supply Chain is a global industry, it only made sense to marry my love for travel with my passion for the Supply Chain Business.
What are some of your greatest achievements in Business?
I've been fortunate to see a variety of areas of success within business but what stands out to me most is the ability of being able to create teams that work together and not against each other. I like assessing in seeing whom are the right people that help push the boat forward and whom may be the people that hold the boat back.
Those that may be holding the boat back I do not look at them as being detrimental, but I look to see how I can accentuate their positives. How can I help change their mentality from being individually focused to having the mindset of all of us achieving together as a team? The chances of us finding what works is much more attainable.
When you apply this type of philosophy to your teams, then your teams a much more encouraged in wanting to achieve those collective goals. As a leader, it is essential to recognize and acknowledge your team members strengths. The moment you do, then they will see themselves in a different light and will have the drive and desire to see how far their own potential can go.
How has Business and Supply Chain changed over the course of your career?
It is becoming more and more focus. Supply chain is the first technique in a company that deals with people and data. With AI and the evolution of tech, we can learn and understand the industry in a forward-thinking capacity. Tech will bring this process much easier.
We are nearing the end of the twilight of the old, antiquated ways of working within Supply Chain and were on the dawn of technology being that leading force. Considering my IT and business background, it is not only a joy for me to witness this evolution, but to be directly involved truly is enriching.
What are some of the lessons you learned in your career that you would like to share for others to learn from?
Listening. Make questions, try to understand. Do not try to act like you understand everything that is happening. Everyone has a different perspective. Listening and asking questions is essential.
Working is an emotional process. You need to understand your emotions first before working with others. If you happen to bring any bad energy to your team and/or workmates, then that energy is only going to spread, and it will not be conducive to what everyone is trying to accomplish collectively. Trust me, I'm not downplaying emotions, we ALL endure these types of days and these feelings. But when you're in a position where you know how to control it, so it doesn't affect others, that is true strength.
What challenges facing the world are important to you?
Challenges are meant to be. They happen for a reason. To answer the question, it is the lack of ability that people are not learning from their own mistakes. Fear of change connects with this. Do not fear change, embrace it. At times people can tend to find themselves on a hamster wheel. We all understand that phrase but it's so important to realize just how dangerous that is.
Challenges are unavoidable, and they will appear to you in every corner in many facets. But how are you approaching all those challenges? Are you approaching them with the same vigor? If so, you will continuously find yourself not getting the results suited for you. Learn from this, embrace the mistakes that you may've made so you can learn and accentuate your strengths after you made those changes for yourself.
What is the role of Business, Supply Chain, and Change Leadership in addressing these challenges?
For a lack of a better term we need to have things in our lives to operate accordingly. Whether it be gas for the car, groceries for our fridge, entertainment for our outlets, we use these items on a regular natural basis but unbeknownst to us we are consuming change.
The invisible factor behind that is that Supply Chain can provide you options. If you have a good idea and supply chain can help, you can create a much better outcome in any area of business.
What are you working on these days?
Besides navigating through the pandemic, just embracing the new reality that is on our hands right now. Trying to improve Neogrid visibility within the US and Latin American market in our industry.
What advice would you give to people who have a career in, or who are considering joining, Business and/or Supply Chain?
Embrace change. Very dynamic market and change will occur all the time. Embrace it and learn how to use the change in your advantage.
How can people contact you?
LinkedIn is the best way to reach me.
Copyright © Mortson Enterprises Inc. All Rights Reserved.
Originally written for Supply Chain Game Changer and published on April 22, 2021.