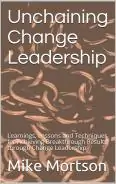 Healthy work culture is really important in any organization. It not only secures employee retention but also enhances the productivity of your employees. It is not always the position that they are holding; if your employees get the value, they will tend to work better.
With a consistent work culture of their need, values, employees feel happier and get engaged with more confidence. A healthy work culture in a company will also help its employees to build better relationships with their peers.
5 Tips To Build-up A Healthy Work Culture
Job-seekers always consider the work culture of a company as a vital determining factor. So, here are 5 tips for building a healthy work culture that will help your employees to work better and grow more.
1. Develop Transparency
In building a healthy company culture, one of the essential things is transparency. Without this thing, to your employees, your organization may be seen as untrustworthy. And indirectly, it will hamper employee productivity and motivation.
On the other hand, when you will disclose the business operations and plans to your employees clearly, they will start trusting your organization more. And this will also make them feel like an important part of the goals that the organization is having.
For developing transparency, here are the things that you need to focus on.
Be available for your employees.
Promote open communication.
Share both bad and good news.
In the decision-making process, involve your employees.
For important reasons, provide decisions.
2. Empower Your Employees
If the employees are empowered in any organization, they start working more efficiently and effectively. With the goeth of your people with more satisfaction and confidence, employee turnover will decrease. And this results in more productivity and motivation.
When the employees feel trusted and valued, they tend to be committed and honest to the organization they are working in. I do not think when you will get all these things; you will skip the part of motivating your employees.
Here are some ways through which you will be able to empower your employees.
Enhance communication.
Encourage employees to take on responsibilities.
Clearly communicate about your organizational goals.
For the jobs, offer necessary technology and resources.
In order to improve and also develop new skills, organize training programs for your employees.
3. Encourage Collaboration Among people
When you are thinking of establishing a great work culture in your organization, the very first thing that you need to encourage is a collaboration among your employees. It fosters a very sense of commodity in an organization when collaboration is encouraged.
As employees from different backgrounds and skills will work together, a learning culture will also develop. A company with a collaborative work environment promotes a trusting relationship between the employees. It improves employee happiness and morale.
You can use the following ways to encourage collaboration among your people.
Allow some socializing.
Encourage your employees to speak up.
Make teamwork compulsory.
Among your employees, encourage discussions.
4. Create A Flexible Work Environment
A flexible work environment when the employees will be given control over their work schedule increases productivity and morale. A flexible policy does not only enable the reduction of unscheduled absenteeism but also allow the employees to work without compromising their personal commitments.
When the employees will feel that the organization where he or she is working supports their personal needs as well, the employee turnover will also decrease. This is really many benefits that you are getting just by giving your employees flexibility.
For building feel a flexible work environment, here are some tips that you can utilize.
Allow your employees to work from their homes.
Trust your employees.
Train your managers really well.
Reduce the number of meetings up to a certain level.
For the flexible policy, set some clear rules.
5. Improve Communication With Employees
In the above-mentioned 5 tips for building a healthy work environment, you may have noticed that proper communication plays a huge role in most of them. And during this pandemic, when your employees are not working in person, it is more important to develop better communication.
Use the technologies for establishing proper communication. All the leaders of your organization have to over-communicate with their employees. During this pandemic, your employees will also need more specific and clear ideas about the goals and expectations.
With more communication, your organization will be able to eliminate more confusion and will make sure all the employees are doing good. This will enable groundwork with a more supportive culture.
Bottom Line
Utilize all these tips that I have talked about. Try to implement them in your organization as soon as possible. This will not only develop a great working environment but will also increase productivity and employee retention at the same time. A proper work environment motivates the employees to work more effectively and efficiently.
Author bio
Ani Johnson is a passionate blogger. She loves to share her thoughts, ideas and experiences with the world through blogging. Ani Johnson is associated with Online Health Media & Follow The Fashion.
Healthy work culture article and permission to publish here provided by Ani Johnson. Originally written for Supply Chain Game Changer and published on May 27, 2021.