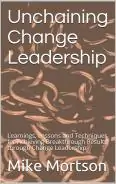 Interested in finding a dependable source of warm and high-quality leads to fuel your sales pipeline? Everyone is, however, only a few actually succeed in lead generation.
Lead generation is a pivotal process for business growth in any industry, including supply chain and logistics. Logistics managers and operators, customs brokers, freight forwarders… Businesses should constantly search for and engage potential customers, making sure they are relevant and high-quality.
Otherwise, your sales team will waste valuable time dealing with irrelevant leads that won't convert. In other words, they won't eventually purchase your product or services.
The question is how to meet sales goals in terms of both quality and quantity criteria and ensure tons of warm prospects for your company regularly.
There are different ways of generating leads, both inbound and outbound. Here are five integral methods among them that will help you generate the right leads constantly… If done correctly.
Outbound lead generation
#1 Use AI-powered lead generation tools

Hardly a surprise, in our digitized world, no growing businesses can deal without automation tools. Successful businesses tend to automate monotonous manual tasks that are usually extremely time-wasting and boring, which lets sales teams focus on selling rather than filling the sales funnel.
There are plenty of tools that help companies find and target the right prospects in seconds and boost lead generation at all stages, including defining ICP (Ideal Customer Profile), collecting intent data (behavioral information on internet users' online activity), identifying sales triggers, building prospect lists, prioritizing leads, etc.
You can use separate tools for each of these stages, or you can pick a few all-in-one platforms that combine all the necessary functions.
Here are a few automation tools you may want to try out to automate the core processes – searching for leads and collecting their data:
1. Signum.ai LeadMachine — an AI-driven tool that helps generate highly relevant leads in real time. You set the criteria, AI crawls the web 24/7, and collects data of prospects that match your ideal customer profile perfectly.
2. LinkedIn Sales Navigator — a well-known tool that helps find decision makers who are on LinkedIn, which can be considered the key platform for B2B leads generation.
3. Prospect.io — a multichannel sales automation platform that increases outbound sales team productivity. Syncs with most CRMs and sales & marketing tech stacks.
4. Signum.ai B2B LookAlike Finder — one more tool by Signum.ai that allows businesses to generate prospects that look similar to their best customers. Once a client's successful deals are analyzed and the best customers are identified, B2B LookAlike Finder searches for similar leads matching this ICP.
5. LeadIQ — a lead capture tool that allows users to find prospects, collect contact info, and reach out to potential customers online — directly from LinkedIn Sales Navigator or any website.
These are five out of hundreds of automated lead prospecting tools. We chose these particular ones because they are efficient, easy-to-use, affordable, and sync with most sales and marketing tools easily. Make sure you choose those tailored to your company's needs.
#2 Automate outreach campaigns
Did you generate a great list of leads using the tools mentioned above? Lovely, let's go further – it's time to build a solid sales outreach strategy. And, ultimately, automate it.
Sales outreach is one of the cheaper and most effective sales channels. Email and LinkedIn outreach campaigns enable sales teams to reach out to prospects and quickly convert them to customers without harming a company's budget. All you need is to create personalized and catchy messages and emails and embrace tools for Email and LinkedIn outreach automation. For example, you can test Lemlist or Mailchimp for email and ProspectIn or Dux-Soup for LinkedIn.
Why is this a must-have for a company? First, it helps to filter out leads: you will only be targeting leads that you want to do business with. Second, if you use advanced tools for sales prospecting, you will be reaching out to people that have a much higher probability of being interested in your services and products.Intentional and promising outreach! Sounds great, doesn't it? 😉
Inbound lead generation
#3 Work on your website
Review your website and ask yourself whether its message is good enough to attract customers. In most cases, it isn't.
A company's website is essential for lead generation, and landing pages have to attract and engage customers, making them eventually book a demo or contact you. That's why it's crucial to create conversion-focused landing pages.
What you should draw attention to:
1) Clear and sound call-to-action — make sure you have the right CTA that fulfills its function and impacts potential customers' decision making processes.
2) Contact form — if it looks like a 10-page survey, you'd better get rid of it. Even the most targeted lead may prefer to save time and contact your competitor in a couple of clicks to avoid your lengthy form. Value your leads and their time!
3) Testimonials — don't forget to share the success stories of companies you've worked with. A few genuine, positive, and strong testimonials from logistics managers or other reviewers are the best evidence of your work. They may be the deciding factor for a lead on whether or not to purchase your services.
4) Creative and catchy content — boring descriptions of services, trivial wordings, no images… Aren't you annoyed with all this? Your leads will be. Provide visual materials, give examples, create high-quality and catchy content that will convert. This is what AI is also good at (check Signum.ai AI Content Generation capabilities).
5) Interface – enable better navigation on your website: divide sections, place more buttons where needed, etc. Your website shouldn't be a labyrinth, and leads should be able to find what they need easily without hating your website builders.
#4 Get the most out of SEO
Another great and cheap way of generating leads for companies in logistics and supply chain services is through search engine optimization (SEO). Providing high-quality content is necessary, but it won't suit your goals and lead to desired outcomes if no one finds it.
To make search engine bots – like those of Google – find your site and display it toward the top of search engine results, you have to master SEO skills and adjust your content so that it matches targeted customers.

The higher your website shows up on the first page of the search results, the more website traffic you get, and eventually, the more sales you're likely to close.
#5 Create engaging content
We've just mentioned the importance of catchy and high-converting landing pages. However, it's not only about the website.
Flawless inbound marketing strategy is crucial for lead generation. The more contagious and high-quality content you create and spread all over the web, the better. Thus, blog and guest posts, downloaded content, social media posts, video lessons, webinars, podcasts, courses… all these types of content may help you go viral, engaging more and more leads on different platforms from YouTube to Quora. Also, social media buzz helps to build you up as an expert in your field — which you already are, right? 😉
Wrapping it up
Lead generation is essential for empowering your business. We've mentioned five out of numerous ways of generating warm leads and ensuring their constant inflow. Can you use all of them simultaneously? Well, you should 😉 In this case, you'll be five times more likely to succeed.

Author: Kseniia Burko, a Senior Copywriter & Editor at Signum.ai.
Signum.ai is a US-based company that develops AI-powered lead generation solutions for companies that strive to get hyper-targeted leads, take full advantage of real-time sales, and multiply revenue. Signum.ai experts also provide consultation services on sales outreach and help businesses boost their sales with a small budget.
Lead generation article and permission to publish here provided by Kseniia Burko. Originally written for Supply Chain Game Changer and published on January 15, 2021.