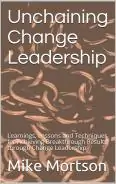 Are you using a cloud-based POS system yet? If not, then you are losing out on some distinct advantages that these systems offer.
A cloud-based POS (point of sale) system uses a remote server to operate. Your data is stored in a cloud and can be accessed remotely, as well as on-site.
What should a POS system be able to do?
A POS system should be seen as the key management tool of a retail business; the central nervous system, if you like. You should be able to use it to manage and analyze your inventory records, customer data, employee information, transactions, and sales records.
Traditional POS systems run using an on-site server that connects cash registers and payment processing, receipt printers, scanners and desktop computers. Hence, the need for fixed payment stations. 
Employees need to log in each time they change stations. Staff need to check back to their station when a customer asks for product information. Customers must stand in line to make payments. Traditional POS systems offer little flexibility. However, all this can be seen as a thing of the past when you upgrade to a cloud-based system such as QuickBooks POS Hosting through a Hosted Desktop provider.
Here are 7 reasons the future of POS is cloud-based.
1. Benefit from a modern, easy-to-use system
Cloud-based systems like Vend POS are the most up-to-date on the market. They are designed to be the most intuitive and effortless products to use, freeing up valuable time. Your staff can operate Vend on a Mac or PC in-store or use the nifty iPad app. Connect it with your point-of-sale equipment and hardware with a quick and easy setup process.
The iPad app enables your employees to deal with customer queries faster and more efficiently. For example, completing a product search becomes almost instantaneous and so much faster than on a fixed POS system. Being able to serve your customers from anywhere in the store clearly has a hugely positive impact on customer experience.
2. Automatically keep your data up-to-date
Your POS system will be handling a lot of information: inventory data, sales histories, customer and loyalty information, reports and more. It is important to keep this information up to date and safe.
The data fed into a cloud-based POS system will be regularly backed up and automatically synced to the cloud. This means you don't have to worry about losing information from system crashes. Your data will always be up-to-date and secure. If you currently need to back up your information manually, this will no longer be something you need to remember to do.
3. Stay connected 24/7
One of the greatest benefits of a cloud-based system is that you are always connected. You do not need to be on-site to access the system. Wherever you are, whatever time of day, you can check-in through mobile app or remote log-in. You can pull real-time insights into your business whenever you need to.
When problems arise, you can act immediately from wherever you happen to be. Decisions can always be made on the back of real-time data. You can get full access to every transaction, your inventory, and team information and more for the most accurate snapshot possible.
4. Integrate multiple channels
With centralised, cloud-based storage and processing, you can integrate multiple sales channels without worrying about having enough storage. Create one overall solution by integrating other software with your cloud-based POS system for optimal efficiency and a streamlined business.
You can benefit from partnering POS software with Xero, Square, Shopify and Apple. You can also align it with other ecommerce and accounting systems for maximum convenience. This way your operations can be integrated seamlessly. No separate systems to cause headaches; your product inventory and both your in-store and ecommerce operations will be able to keep each other updated. You'll also experience no issues with order fulfilment.
5. Paperless reports
Access reports through any device from any location. Gain valuable and timely insights into your inventory, productivity and more without the need to print reams of paper on-site at the end of the working day. Of course, if you prefer, reports are printable too.
6. Automatically receive regular updates
With cloud-based POS systems, you can benefit from software updates and improvements immediately.No more costly and time-consuming manual updates. Cloud-based updates are rolled out automatically, meaning you always have the most up-to-date version. Benefit from new trends and the latest tools.
7. Stay agile
With the coronavirus pandemic, we've seen that industry changes can be both devastating and sudden. The retail world has needed to adapt quickly to very different conditions.
Cloud-based POS can help you future-proof your business by enabling you to stay agile. As well as real-time data to help you make quick decisions, other features enable you to operate your business flexibly.
Updates to software will help businesses respond to changing conditions. Add and integrate new software to help you adapt. Expand your business with ease too because it is easy to scale up the system to accommodate new staff, more locations and sales channels.
Customer-focused features to look for in a cloud-based POS system
As well as all the above features which allow you to more easily manage your retail operation, a good POS system should be customer-focused, too. There should be an emphasis on smooth and speedy service with a range of helpful options to help your employees serve your customers well.
If you're looking to upgrade your POS system, here are the key features you should consider a must in any cloud-based system.
Be available on Mac, PC and mobile devices as one central system.
A customer facing display option for better transparency and improved customer experience.
Customisable receipt options such as printed or emailed, language choices, product care information, and more.
'Quick keys' for popular products and fast checkout.
The ability to 'park' sales temporarily so that customers can collect forgotten items.
Management of gift cards and store credit.
Straightforward returns and exchange transactions.
Split payment options.
Finally, ensure you get a Cloud Based POS system from a supplier that commits to helping you get the most out of your POS system. They should be happy to provide you with a full POS software demo and then give you continued post-sale support with updates, staff training and any issues that arise.
Author Bio
Ross Smith is the Managing Partner at iPad POS Middle East. Based in Dubai, covering the whole of the Middle East, the company is passionate about helping restaurateurs and retailers alike find the most suitable point of sale system to meet the needs of their business. They specialize in iPad-based point of sales systems and are resellers of Revel and Vend.
Cloud based POS system article and permission to publish here provided by Ross Smith. Originally written for Supply Chain Game Changer and published on April 28, 2021.