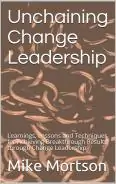 Many innovative brands love to make names for themselves by helping other businesses grow and become successful. It is a way for companies to come together and share their resources to attract more customers and sales.
There is no shortage of innovative brands helping other businesses in 2021. Let's examine the top 5 innovative brands doing this right now.
Rent A Wheel
Rent A Wheel offers a unique and affordable service for small businesses that operate commercial vehicles. When tires or wheels need replacement on a commercial vehicle, the cost can be hundreds or even thousands of dollars. This unexpected expense could hurt most small businesses and their entire operation.
Fortunately, the Rent A Wheel brand created a solution. They offer their customers a chance to purchase tires and wheels through a payment plan over a specific period. Customers have to apply for pre-approval by submitting their basic personal information. If they get approved, customers can start making payments on their new tires and wheels immediately. Meanwhile, they can still use their tires and wheels as they make payments on them.
Now businesses operating commercial vehicles can stay afloat as they grow their operation. A flat tire or faulty wheel will no longer ruin them financially.
TextSanity
Many businesses could use a better way to send text messages out to their team simultaneously. TextSanity is a brand of bulk SMS software that uses a text from computer model. It lets you send out a massive number of text messages to the mobile phones of your recipients.
Imagine if a supervisor or manager needed to send an alert to all their employees. TextSanity's software makes that easy for them to do. The user no longer needs to use a mobile phone to send out SMS messages to multiple people. Now they can do it right from their personal computers.
TextSanity follows all the laws of the Federal Telephone Consumer Protection Act. It is the legislation governing how automated systems can deliver SMS messages and phone calls to people. Since all the recipients of the TextSanity SMS messages have to give their consent to receive the messages, no laws are broken. It is similar to how email newsletters work, where recipients have to subscribe first. Then it is not considered SPAM when they receive a mass-produced email message.
Seek Capital
Small businesses run into money problems frequently. Whether they need startup capital or funds to maintain their operation, small business loans are essential for keeping businesses afloat during hard times.
Seek Capital is ideal for new businesses. The brand offers short-term loans of between $5,000 and $500,000 to startup businesses in need of capital. Any small business owner can visit the Seek Capital website and fill out the pre-approval form. They can find out within minutes whether they're pre-approved for the business loan they requested.
Seek Capital offers:
Business Line of Credit
Short-Term Loans
Equipment Financing
Invoice Financing
SBA Loans
Paycheck Protection Program Loans
Merchant Cash Advance
Personal Business Loans
There is a solution for every small business owner. The pre-approval form does not affect your credit score.
Credit Reporting Services
Many businesses and professionals depend on credit reporting because it helps them decide whether someone is financially trustworthy and responsible. This could be a job candidate or customer of the company. The growing demand for credit reporting in several industries has inspired new innovative technology to bring credit reports to business people.
Credit Reporting Services has designed credit report API technology that lets users share public records data about consumer credit. If you need to pull the credit reports of hundreds of people daily, the credit report API can make it easy. The results show up quickly. It is the perfect software for lenders associated with the automotive, real estate, banking, finance, or construction industries.
SpotEatery
The SpotEatery mobile app connects neighborhood restaurants with local customers. The last year has been very hard on restaurants because of the lockdowns and restrictions over COVID-19. The only way restaurants could survive was by finding new ways to reach their customers and deliver their products and services to them.
SpotEatery helped tremendously. Not only can people discover the latest news and deals from their local restaurants, but they can also give e-Gift cards to people. These e-Gift cards are accepted at restaurants that have partnered with SpotEatery. That way, it gives people more of an incentive to eat at restaurants when times are difficult.
Conclusion
It is nice to see how much innovative brands are helping other businesses. As we recover from the dreadful pandemic and return to normal, we need to make sure that small businesses can prosper again. With the help of these innovative brands, it seems like that is now more possible than ever. 
Innovative brands article and permission to publish here provided by Nikki Gabriel. Originally written for Supply Chain Game Changer and published on June 8, 2021.