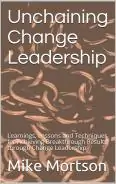 Over the years, business models have changed immensely to become much more dynamic and flexible. Businesses are now open to exploring ideas that might have, a few years ago, seemed outlandish and absurd. The concept of coworking or using shared working spaces is one such notion.
Most businesses consider the traditional, employee-only workspace to be the one most conducive to productivity. However, when analyzing employee satisfaction, the shared workspace always comes out on top as a winner.
A shared workspace, or a coworking area, is a communal setting where different entrepreneurs can work together. There are many benefits of working in such environments. It can give you the chance to grow your business exponentially. It can be a much better choice than the costly and often stuffy option of getting your own office. Small businesses, in particular, can benefit immensely from using a coworking space.
This idea is still relatively new, so we understand if you're still unsure. However, keep reading below, and we'll be sure to put all your doubts to rest.
Work at a prestigious address
It's imperative for businesses to work at a prestigious, central location, and even more so for small businesses. As petty as it may sound, clients and investors will judge your business based on its site. A remote, unknown location won't just be hard for them to access.
However, a business office located in the heart of the city helps you build a more trustworthy reputation with your clients. They might also find it much easier to access you, which can help forge better client relationships.
Furthermore, working at a central location can help you attract employees with ease too. If you're working from a distant place, it can be hard to attract quality employees. Most people want to work at a location that significantly reduces traveling time. So, if you're looking to cement your professional presence in your niche, rent a coworking space that's accessible.
Coworking spaces are generally located in the heart of the city, giving you access to all local amenities and business activities. One of the benefits of using a coworking space is that they're in well-known buildings in town, making it easy for potential clients and employees to locate you. As a result of this accessibility, the prospects of business growth increase manifold.
Benefit from all-inclusive packages
Renting your office space comes with a host of expenses and a lot of hassle. To create the perfect office space, you need to furnish it, install Wi-Fi, and get all the necessary amenities. And this can be a grim picture for anyone without adequate managerial skills.
However, with a coworking space, you don't need to go through any of this hassle. Shared working spaces come packed with all modern amenities, leaving you to focus on conducting your business activities only.
Not to mention, you are free to decorate your designated space as you wish. Based on décor, you can instigate your employees to act in competitive or collaborative ways with other people sharing the space. Coworking spaces are designed to maximize collaboration and harmony within people from different businesses. It can help people to work together towards common goals and achieve them faster.
Creative collaboration
While a shared working space helps your employees work better together, it also allows them to work with professionals from diverse fields. Shared working spaces each have a unique vibe, and host professionals can learn a lot from each other.
You can get a fresh new perspective on products and business problems. You can get better ideas on how to market yourself, monitor upcoming trends in various fields, and learn how best to prepare a product or service for your audience.
At the very least, you can get an objective perspective on your issues and tackle them accordingly. Shared workspaces thus create a symbiotic environment, where every individual can collaborate with professionals from varying fields.
Apart from this, you get the opportunity to network with a diverse set of people. You can form long-lasting professional relationships and get clients and investors. Working in a shared workspace can thus allow you to grow your business like never before.
Flexible schedules that lead to increased productivity
The expectations employees have from their employers are now much different from what they used to be. Younger workers want a work environment that's flexible and fun instead of one where their creativity is stifled.
Offer your employees a workplace where they can think creatively, socialize, and work at flexible hours. You'll have much greater employee satisfaction. Having a social work environment allows employees to synergize better and improve productively,
A shared working space is a perfect environment to cater to younger workers. You can keep your employees engaged and enthusiastic and attract new talent too. It helps make coworking spaces a much better option than working from home or renting your own space.
Furthermore, coworking spaces offer businesses flexible schedules. Leasing an office space is a hefty and long-term investment. Instead of taking such a big step, you can get a membership and check the services before committing long term.
Low business costs
Renting a private office is easily any business's most significant expenditure. Furnishing the area and paying for rent can take up a considerable chunk of money. Small businesses, especially, can find it challenging to free up funds to expand their business. However, you don't need to worry about any of these factors in a shared working space.
For starters, shared working spaces have incredibly economical rental plans, allowing you to work in some of the city's best locations at low cost. Furthermore, you don't need to sign a lease or file for insurance. These factors allow start-ups to have a steady cash-flow to devote to growing their business.
Conclusion
Gone are the days of a dull, private workspace. Instead, you can work in a dynamic environment with a diverse set of professionals. You can learn from them and connect to form long-lasting relationships. Moreover, shared working spaces offer immense benefits and opportunities for business growth at a low cost.
With these benefits, it's apparent why the popularity of coworking spaces is on the rise. It's the perfect time for you to hop on the trend and grow your business exponentially.
Shared working spaces article and permission to publish here provided bi Marlene Coleman. Originally written for Supply Chain Game Changer and published on January 28, 2021.