Subscribe Here!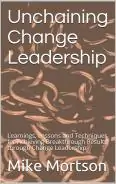 Amid the thick covid-clouds, organizations are preparing to make their way back to regular business to maximize profitability and make up for the lost time.
Considering the exposed vulnerabilities of the supply chain strategies during the pandemic, the logical progression for these companies is to take advantage of digitization with intelligent Supply Chain technologies to a greater extent in the post-coronavirus-world.
In that effort, enterprises should seek innovative technologies with the potential to disrupt and transform the current supply chain operating models and bring in a more competitive edge.
Manufacturers with a global supply chain network took the brunt of suspended operations during the pandemic. Now there are increasingly competitive and political pressures to bolster their domestic production, resume hiring, and minimize or eliminate their reliance on external sources that are perceived as risky. In addition, organizations need to rethink their lean manufacturing strategies.
Supply chain thought leaders, along with supply chain organizations, are looking to seize this opportunity to bring about changes to the supply chain design and implement new models. At the forefront of these changes are new technologies which will impact supply chain management in the future.
The Future Roadmap of Intelligent Supply Chain Technologies: 2021 and Beyond
Despite the stalled projects and challenges in 2020, technologies still keep evolving. What changes can we expect in the supply chain industry in 2021 and beyond?
The future of supply chains and global trade in general, will be completely transformed with the development of an increasingly digitized environment. The impending changes include connected, end-to-end, value chains, and more intelligent, automated, and autonomous distribution systems.
Technological advancement will work as a catalyst in digitizing supply chain management, bring about changes in the existing system of delivering products and services, and overhaul the process of generating and sharing data across a more diverse set of functions.
Organizations are digitally transforming the way of managing their supply chains by implementing technologies such as Blockchain, artificial intelligence (AI), machine learning, the Internet of Things (IoT), and augmented reality. The result of leveraging these emerging technologies will be a massive increase in automation, as well as trust and transparency across the entire supply chain with both increased physical asset tracking capabilities, as well as shared globally shared compliance documentation.
Advanced manufacturing and automation are already changing the supply chains, and they will keep reshaping the workforce and the cost management of sourcing, particularly in industries that are ideal for implementing automation (e.g., electronics). These major shifts will likely have various implications for the procurement process.
As the bulk of supply chain operations will be automated in the coming years, the result may be a decline in the humanpower required for existing operations, as more operations will undergo optimization. For example, robotics will also play a major role, where Autonomous Mobile Robots (AMRs) will do most of the manual work, including loading and pickups. However, even large-scale automation does not relatgate humans as irrelevant within the organization as managing roles and experts in decision making, planning, and creative tasks will always be essential.
Below are a couple of ways how organizations can adapt and benefit from the major elements that are transforming and streamlining supply chains:
1. The Result of Automation & Transition to the Revamped Supply Chain
Large-scale automation and process migration may potentially displace substantial labor forces, and that can make the supply chain volatile in labor dynamics and organizations are required to address these promptly.
Enterprises can alleviate this instability by implementing sensible operational practices as stated below:
Improving the process of predicting and managing risks.
Adding strategic insights into the business.
Encouraging innovation and collaboration.
Organizations, which are looking to automate their processes significantly by 2025, need to insist that major suppliers have clear strategies to ensure a seamless transition of the processes. Businesses can also look to empower employees within the supply chains by providing advanced technologies to collate workers' perspectives. This gives the supply chain manager not only greater visibility into the supply chain itself, but also visibility into the supply chain stakeholder dynamics within or even outside the organization.
2. Assessing and Engaging Suppliers through Digitization
The integration of new technologies will result in supply chains producing and disseminating a large amount of data. Subsequently, top supply chain executives need to rethink interpreting relevant data.
Organizations are also looking to invest resources for conducting on-site supply chain audits. If the supply chains face disruption due to automation, persistent labor issues such as compensation, hours of work, and safety can be superseded by a new set of challenges, including moderate downsizing and increasing the skill of workers.
The existing processes of audit and corrective measures may not be effective in justifying the closure of factories or reskilling programs. Therefore executives will consider the long-term effects of deploying automation and having the relevant teams shift their focus from taking corrective measures to accelerating the transition towards automation with a sustainable partnership with the suppliers.
The Disruptive Technologies that will Shape the Future of Supply Chain
The supply chain industry itself has recently witnessed a paradigm shift. It went from "behind-the-scenes" functionalities to now emerge at the forefront and become a critical part of the collective business strategy, due to innovative supply chain technologies enabling room for optimization.
The advanced and unprecedented technological prowess of the supply chains is now disrupting the status quo, by making things streamlined and simplified. Here are the most prominent supply chain technologies of the present and the future.
Blockchain Technology
Blockchain technology has arisen as a game-changer in the supply chain industry. There are a list of benefits of blockchain that lend itself perfectly to optimize supply chain. Aside from increased trust in the data itself in a decentralized network, another great benefit of blockchain is accessing data as "1 version of the truth". This allows great visibility, traceability and automation based on that data within an organization, but even more powerfully, connecting outside organizations across many networks.
An even more well known function of using Blockchain, is settling payments which has become increasingly more common with a wider acceptance of cryptocurrencies. Blockchain-based cryptocurrencies enable easy and secure cross-border transactions as a potentially, essential part of optimized supply chain.
Artificial Intelligence (AI) and Machine Learning (ML)
Organizations are widely adopting AI and ML in all their verticals today, including the supply chain. These two revolutionary technologies offer direct, tangible benefits, such as reduced manual labor in companies. Thus, tasks such as gathering data, making reports, and data processing have become software-based activities. Data analytics provides actionable insights to save time, effort and cost. The combination of AI and ML are resulting in more informed and accurate decision-making.
Hyperautomation
Hyperautomation is a framework to blend a wide range of technologies such as legacy platforms, along with the latest tools and emerging technologies. These legacy systems may include 50+ year old technologies like EDI (Electronic Data Interchange), ERPs (Enterprise Resource Management) such as SAP, Oracle and Microsoft Dynamics, TMSs (Transport Management Systems) with new technologies such as Blockchain and IoT (Internet of things).
Hyperautomation is getting widely adopted for service-oriented and repetitive supply chain activities, such as generating compliance documents and sharing information with the stakeholders worldwide by using software applications. With the proper implementation, hyperautomation allows for a wider collaboration across multiple domains. It serves as an integrator for diverse or isolated functions.
Digital Supply Chain Twin
A digital supply chain twin (DSCT) digitally represents the physical supply chain. It emerges from all crucial and relevant data across the supply chain. It makes the DSCT the foundation of all end-to-end decision-making.
Overall, DSCTs are a part of the digital theme that merges the digital and physical sides of the supply chain. It links both worlds by enhancing situational awareness.
Edge Computing and Analytics
Edge computing and analytics is about processing and analyzing data close to its collection point, and coincides with the IoT (Internet of Things) devices. This technology is required during the demand for low-latency processing, and automated and real-time decision-making. Currently, edge computing is getting integrated into the manufacturing processes.
Smarter Warehouses
After the large-scale supply chain disruptions in 2020, organizations are pushing to make warehouses "smarter" by leveraging emerging technologies. IoT and RFID (Radio-frequency identification) for better data transmission and avoiding any blindspots. Besides, with the help of GPS and geo-tagging, shipments are constantly getting tracked.
Also, digitization makes it possible to implement smart contracts for processing payments automatically even leverging something as simple as NFC or QR code scans. In addition, properly inventory optimization with connected data allows organizations to more accurately estimate demand to match the supply accordingly.
Industry 4.0: What does it mean for Intelligent Supply Chain Technologies?
Industry 4.0 is the approach representing the fourth industrial revolution, where data and communication technologies (ICT) build the foundation for the innovative industrial technologies of tomorrow.
This technology will improve efficiency, flexibility, and the automation of distribution networks. Industry 4.0, when implemented widely, will eliminate needless production costs, improve the logistics of products/services, reduce cycle times, increase throughput, and improve quality.
Reasons Why Organizations are Investing in Supply Chain Technology
Source: supplychaindigital.com
Organizations operating in supply chains can reap the benefits of advanced technologies by focusing on the service delivery models. The first organizations to invest in these greatly impactful technologies will have a clear, competitive edge in the coming years.
We are currently witnessing a technological revolution with emerging intelligent Supply Chain technologies such as Blockchain, AI, ML, IoT, and more, significantly improving operational efficiency by optimizing global supply chains.
Author
Dan Weinberger, UN Supply Chain Expert and CEO of Morpheus Network
References:
https://www.bsr.org/en/our-insights/primers/future-of-supply-chains-2025#:~:text=Companies%20are%20digitally%20transforming%20the,traditional%20supply%20chain%20management%20activities.
https://hbr.org/2020/09/global-supply-chains-in-a-post-pandemic-world
https://www.mckinsey.com/business-functions/operations/our-insights/three-game-changing-supply-chain-technologies#
https://www.supplychaindigital.com/technology-4/cips-future-technology-supply-chain-and-logistics
http://www.scdigest.com/experts/20-10-23_Techology_Supply_Chain_Future.php?cid=17226
https://www.cips.org/knowledge/procurement-topics-and-skills/procurement-technology/disruptive-technologies/
https://www.gartner.com/smarterwithgartner/gartner-top-8-supply-chain-technology-trends-for-2020/
https://www.mckinsey.com/~/media/mckinsey/business%20functions/mckinsey%20digital/our%20insights/where%20machines%20could%20replace%20humans%20and%20where%20they%20cant/sector-automation.pdf
Intelligent Supply Chain technologies article and permission to publish here provided by Dan Weinberger. Originally written for Supply Chain Game Changer and published on April 29, 2021.