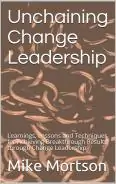 For many, trucks are crucial vehicles. These crafts often prove vital to the efficient, safe, and smooth operation of numerous industries. When businesses in need require a truck's services, they often turn to hire a trucking company.
Trucking Company Overview
Typically, trucking companies haul heavy-duty items like freight from one location to another. However, trucking fleets, which could range from as few as one at a small establishment to thousands at a large corporation, are estimated to transport as much as 70 percent of the materials and goods people commonly use.
How The Trucking Business Operates
A trucking operation relies heavily on logistics. Therefore, fast and effective operations require significant planning and coordination.
The industry is regulated by the federal and provincial governments. Ergo, in order to operate, these entities typically must obtain the appropriate licenses and permits.
Moreover, truck drivers are often required to obtain special licenses. Additionally, operators might also be required to receive proper training and specific certifications to transport hazardous materials and other delicate substances.
Travel coordination is usually overseen by the owner or operations manager. Operations are critical. This facet of the business involves knowing the materials to be hauled, the routes to be travelled, the intended destinations, and any other pertinent information.
Businesses That Often Employ Trucking Companies
When many individuals think of transport trucks, they likely conjure visions of large 18-wheeled vehicles lugging items like chemicals, waste, and other fragile substances from one end of the country to another.
 In truth, however, trucking companies carry countless products to needed destinations. For example, a discernible percentage of the foods found at local supermarkets were brought to said locations by large trucks. 
Why Hire A Trucking Company
Industry professionals maintain that when you hire a trucking company and their services you could yield various benefits including:
Size Of Vehicles
Many major industries ship large quantities of goods. Said task cannot typically be performed quickly or efficiently enough without the aid of large transportation vehicles like trucks.
Time Conservation
Everyone has heard the phrase time is money. Such words are particularly true for businesses reliant on dispatching massive quantities of materials from place to place. Large trucking fleets can cart significant amounts of goods at a given time.
Reduced Risk
Most reputable and professional trucking companies hold extensive liability insurance policies. Ergo, if a client's merchandise is damaged or destroyed in route, the transportation establishment covers the associated costs.
Businesses that opt to transport their own materials have so such safeguards. If their product is fouled during transportation, they must either replace it out of their own pockets or not be paid by customers.
Fewer Headaches
Product-creating companies have enough concerns to fret over. The last thing representatives of such establishments need on their plate is strategizing the logistics of arranging the transportation of such products, deciding the appropriate vehicles to employ for such purposes, figuring out the best time to leave, and ascertaining how to keep the materials being transported safely and securely.
Decreased Costs
Industry professionals maintain that purchasing their own fleet of transportation trucks company will precipitate prohibitive expenses. In addition to the cost of such vehicles, other major expenses include salaries for experienced, licensed drivers, fuel, insurance, and maintenance.
Plan to Transport Equipment
When your customer places the order for an item or equipment that is present in your depot, your priority should be to ensure the delivery of the product from the warehouse to the customer. This is the main objective of the control of the inventory. For this, there are various options to take into consideration.
For instance, for heavy equipment transportation, you may get a vacuum lifter. This lifter is the best tool for lifting heavy equipment when they have to be transferred. The vacuum lifter at Sitecraft can be checked.
Important Considerations
Businesses are asked to consider several important factors prior to hiring a specific trucking establishment such as:
Owning A New Fleet
Newer trucks are more likely to have the latest safety features. Moreover, a younger fleet of vehicles is less likely to break down and cause the shippers any unnecessary and potentially costly delays.
Handling Capacity
Businesses should choose companies possessing the equipment and manpower to handle their specific needs. Prior to retaining any entity's service, prospective customers are encouraged to inquire if the establishment in question possesses experience hauling the type of material they produce and understand all the associated complexities.
Honesty And Professionalism
Reputable trucking corporation representatives will answer any questions potential clients pose honestly, openly, and professionally. The slightest lack of transparency should raise major and immediate red flags.
Reputation
Like any other business, successful and honourable trucking establishments hold good reputations with both past and current customers, in addition to other trucking industry entities.
Hire a trucking company article and permission to publish here provided by Saheer Gurjot. Originally written for Supply Chain Game Changer and published on December 17, 2020.