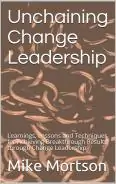 For some time, I've been reading, watching and following the white papers, case studies, and countless webinars put on by keen minds about digital transformation. I must say, the topic doesn't feel any clearer. Many would have us believe the elements of a digital transformation should include the likes of IoT, AI, RPA (Robotic Process Automation), ML, Digital Twins, Digital Threads, and 3D Printing.
In some applications, these transformations are life changing. IoT temperature sensors are enabling the new cold chains for COVID-19 vaccine distribution, and the use of a digital twin is facilitating the faithful reconstruction of the Notre Dame Cathedral in Paris.
Such innovation and advancement are truly a marvel; but, for the average business, the expectation feels daunting, expensive, and drawn out.
For most companies, a digital transformation involves a more practical approach.
The Reality of Digital Transformations
Throughout my career, I've found that across large and small industries, as well as public, private, domestic, and global companies – each well-run, competitive, and profitable – most transformations, especially where IT is concerned, were considered an expensive and necessary evil.
Barring software companies, these organizations run on thin margins, and almost every company was using one of the major ERP systems – none of which were on the current release. Most companies weren't integrated throughout their ecosystem; they used multiple instances and different versions across their networks.
In this context, most digital transformations aren't about revolutionizing processes through Machine Learning and AI, but rather making technology investments more standardized, unified, and cost-effective. A move that is more transformative to the operational success and efficiency than most realize. Additionally, even if companies do strive to one day implement Industry 4.0 technology, they won't be able to leverage them to their fullest extent without first resolving today's critical needs like end-to-end visibility.
How Companies Structure Their Approach to Transformation Matters
I recently read a striking McKinsey survey that found 80% of organizations across a range of industries are implementing digital transformation initiatives, yet only 14% declare themselves to have been successful. Why?
Direction typically comes from the CEO and CFO to keep IT spending as a fixed percent of revenues, usually single digits. Even forward-looking CIOs have a tough time advocating for the change they know is needed.
IT is "managed" because it's often considered an operating expense, not a profit center or an "offering" that can be sold as a service. Especially in companies that grow through acquisition, where each acquisition comes with its own dissimilar systems, financial controls, and IT infrastructure. Financial controls and reporting are quickly systematized, but the remaining IT is seldom integrated onto a common platform.
For companies growing through acquisition, the real work doesn't happen until the deal is done: That's when business realities overlooked or overpromised in due diligence emerge. IT spend management can make or break whether a deal works. Depending on the cost synergies promised to the owners, private equity, or board, there is a lot of pressure to meet or exceed the cost savings from systems consolidation.
Whether growing organically or through acquisition, what can you do differently to ensure you're in the winner's circle?
Making Transformations More Meaningful
My practical advice to companies that want to move into meaningful digital transformation:
Get on the most current version of the software you use every day. For some, this may be difficult, especially if there has been a lot of customization. But you know you're going to have to do it, so better sooner than later.
2. Get your platform to a single instance. I once acquired a large competitor operating six instances of an ERP platform around their global network. Their supporting staff was tenfold what I used with a global, single instance at my company, on a different platform. Needless to say, huge cost savings after migrating.
3. Move to a cloud platform. You want accessibility and scalability when you need it, as you need it. Plus, cloud services are better able to manage today's cybersecurity issues, which are a growing concern.
4. Make sure that whatever you do, you can do it from a smartphone. No kidding, this may seem like a big reach, but believe me it's not.
5. Think ecosystem and true end-to-end visibility. Too many setups promote functional silo excellence. Boundary fences prevent organizations from seeing the whole picture. (The E2E is a tough one because companies don't typically control everything E2E – one has to rely on multiple external sources for information not under their control for the data needed. For instance, in logistics, to track transport progress, the control tower operator has to rely on the various carriers relaying latitude/longitude waypoints and other telematics throughout a route.)
Establishing trust across partners isn't easy, but it's a must. The best way to structure transformations is by maximizing visibility and collaboration across internal and external parties. Multi-enterprise supply chain business network technology connects fragmented systems across dynamic ecosystems for end-to-end insight.
6. Don't overlook the significance of training. Even for simplified business models, transformation can become difficult. Detailed planning for the switchover becomes essential, and proper training is one of the biggest overlooked areas. I see this time and again where companies, especially those using SaaS software, don't plan effectively for training, typically pushing it off to the self-help tutorials and webinars, rather than hands-on instruction and cross-functional coordination.
Most software platforms are well thought out, and it's advisable to try and fit your processes to the standardized ones. Doing so requires training users on how their actions affect others throughout the ecosystem, so they understand why change is necessary to their work habits.
The practicalities I mention come from hard-learned experiences. For most businesses, it's not ML or AI that's missing from their operational success, but a lack of digitization, internal and external visibility, effective collaboration, process discipline, and making better use of the resources already in play.

Ultimately, what should be realized is, the practical approach – when done right – can be not only fast, simple, and cost-effective, but also state-of-the-art and transformative.
Digital transformation article and permission to publish here provided by Bryce Boothby. Originally published on Supply Chain Game Changer on February 10, 2021.