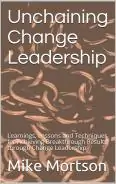 As I was recruiting to hire my next CIO I knew that I wanted someone who was more than the traditional I/T person. I didn't want someone who would just make sure the systems and computers were up and running. I wanted someone who would make a dramatic and strategic difference in the very direction of the company and its offerings.
We were a global Supply Chain, Logistics and Distribution company. The prior CIO kept the lights on, followed the instructions they were given, tried to keep costs down, and that was about it. There was no effort whatsoever to integrate or optimize systems, and instead of taking the lead in this regard just complained about the state of everything.
So the new CIO I hired needed to share a new vision. I/T was going to be at the epicentre of the strategic and operational leadership of the company. I/T was going to be a source of competitive differentiation.
And I/T was going to power the Smart Supply Chain of the future!
Supply Chain Innovation from I/T
The backbone of the integrated hardware and software in our digital world, and in the future, is I/T. Without I/T experts to create and implement the digital vision there is no technological capability to build a Smart Supply Chain.
We had a consumer packaged goods (CPG) customer for whom we would receive their coffee pods shipped in bulk from the manufacturers. We in turn would unpack those coffee pods from the bulk packaging and ship smaller case packs to a large number of channels including retailers and distributors based on general shipping signals from the customer.
These fulfillment signals were based on sales plans for each of these channels. Actual channel demand would in turn trigger subsequent replenishment orders.
My new CIO was reviewing the construct of the relationship and the systems interfaces required between our company and our customer's company. In doing so he envisioned that there was a great opportunity that both we and our customer were missing to create a Smart Supply Chain.
With a new vision in mind the CIO gathered a few members of his team and within a few days created a model for a new, smart supply-demand ecosystem. In short he designed software to be installed in the coffee maker that the actual end consumer uses. When the end consumer used a coffee pod the specifics of that actual, real time consumption would be tracked electronically.
By amassing real time consumption data across all end consumers with these smart coffee makers our customer could see real time demand patterns across their entire market. They could see which flavours consumers were drinking, what time of day, what day of the week, what demand looked like by geography, and so on.
By knowing what the real time demand and consumption demographics were our customer could create targeted and highly impactful marketing strategies.
Because we had visibility as to demand, and inventory, at a consumer level, we could completely circumvent and simplify the entire distribution channel network. Instead of replenishing supply into numerous channels before the product could be purchased by the end consumer we could fulfill orders directly to the end consumer.
Knowing what flavours of coffee the consumer was using, how often, and how much inventory they had on hand, we could ship replacement coffee pods directly to the end consumer automatically.
And all of this could be tracked and managed through apps on a tablet or a smartphone. We were not limited to desktops and laptops. Real time visibility of the entire Supply Chain could be available to anyone anywhere at any time.
The CIO had envisioned and created a Smart Supply Chain. Real time demand visibility enabled by electronic connectivity and the supporting software and hardware would allow us to create the most efficient demand and supply business model possible.
Eliminating channels which merely handled and stored inventory on its way to the end consumer reduced time to market, reduced costs, reduced wastes and realized our "Don't Touch" Supply Chain strategy.
The CIO had realized our mutual vision of creating a source of competitive differentiation driven by I/T. The company wide recognition of the greater role and contribution of I/T has profound. The customer recognition of the ground breaking I/T role truly set us apart from our competitors.
The Sales and Business Development team now understood how we could leverage this to create new business opportunities that would generate unique value to our customers, increase the stickiness of our offering, and advance the Digital Supply Chain of the future.
All of this was done in a very short period of time. By empowering the team with the room and the time to envision, to imagine, and to innovate they created and implemented a Blue Ocean concept and capability.
The Smart Supply Chain in Conclusion
The Smart Supply Chain, or rather the Digital Supply Chain, is the future. We have all heard of the Smart Home, Smart Cities, Smart Factories and Smart Logistics. All of these concepts are enabled by technologies driven by end to end electronic connectivity.
In the Smart Home we know of your smart phones, electronic cameras, thermostats, appliances, lighting, power, voice activated speakers, health monitoring, security, vacuums, exercise equipment, lawnmowers, self driving cars and more.
Smart cities will include digital connectivity of waste management systems, traffic control, security, lighting, energy management, air quality, public transit, and much more.
Smart factories, also characterized as Industry 4.0, involves robotics, artificial intelligence, and factory-wide sensors. Smart logistics will involve delivery drones, autonomous vehicles, and automated vehicle routing.
The possibilities of the Smart Supply Chain are endless. It's an exciting time to be in the profession. But it all starts with the right people, with a broad vision, with a high performance culture, with the acceptance of innovation, with leadership and with trust.
Copyright © Mortson Enterprises Inc. All Rights Reserved.
Originally published on March 16, 2021.