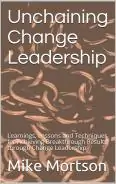 Establishing and incorporating a corporation online may be the best choice for organizing your business. Incorporate a company online is a simple way to register a company. 
When you have decided which type of corporation is best for you and you are ready to set up your new company, the easiest option is to register your business online.
If you don't want to go through the process yourself, there are a few companies that provide online incorporation services and Business Fair Field compares these online incorporation services.
Select Your Company Type
Consider the differences between LLCs, C corporations, and S corporations and choose the type that will best suit your business requirements. There are different filing requirements for each company types. That means you should decide this before you start the online incorporation process.
Choose Your State
After choosing your company type, the next step is to choose the state you would like to have your company formation registered in. It does not necessarily have to be where you live. Some business people choose states that are known to be friendly to corporate businesses, such as Delaware, Wyoming, or Nevada (if you are living in the USA, that is).
You should take into consideration the formation fees, annual fees, and state corporate tax rates when making your decision on where to incorporate.
Use an Online Service
As soon as you've made these initial decisions, you can use an online incorporation service that can handle all of your needed filing and paperwork. You will still make all the vital decisions, such as the name of your company, who will be your registered agent, the people who will be on your board of directors, and what rules will become your bylaws.
A brief questionnaire will ask you all the important questions and you'll be fully in charge of the information of your company. However, you will be able to skip having to fill out the puzzling incorporation forms yourself. You also won't have to figure out where and in what order they have to filed.
The name check, Articles of Incorporation, bylaws, and minutes will all be managed for you and filed with the correct fees paid. If you need an EIN number, that will be attained as well. Your corporation will be established quickly and easily with little effort on your part, at a very affordable rate.
Choosing to create your corporation online results in an easy, time-saving process that allows you to retain your focus on the basics of running your business. Making sure the incorporation is done properly will give you peace of mind and help avoid any more issues.
Register a DBA Name
If you plan on running your business under a different name than the corporate name you've chosen, you may need to register a invented name as you incorporate. The laws surrounding DBAs may vary from state to state, and can even differ on the county and city level as well. You should check with your local, county, and state office of business development, corporations, or small business to get the information for your location.
Appoint Directors
Owners usually appoint directors. In many cases owners will appoint themselves as directors. However, while an owner can be a director of their own company, a director need not necessarily be an owner. The number of directors you will need to appoint will depend on your state's regulations. Some states, for instance, need a certain number of directors depending on the number of owners, while others do not.
File Your Articles of Incorporation
You will need to search, complete, and file articles of incorporation with your state's Secretary of State Office. Depending on the state you are in, the articles of incorporation may instead be also known as certificates of incorporation or charter. You should be able to obtain necessary articles of incorporation forms from your state's Secretary of State Office.
Some states also need the names of a corporation's directors on the articles of incorporation. You'll most likely also have to designate a registered agent. A registered agent is the contact person listed on the file for a corporation. This is the same person who will receive service of process notices, government correspondence and compliance-related documents on behalf of your company.
Draft a Shareholders' Agreement
While this is optional, a shareholders' agreement is a document you'll definitely want on hand in the event of the death or retirement of an owner. Or some other unfortunate event that causes an owner to need to transfer ownership of his or her shares in the corporation.
Having such a useful agreement helps to protect the interests of the remaining shareholders if one owner dies or otherwise wishes to leave the company. You may want to consult with an practised business attorney to help you in the drafting of the shareholders' agreement.
Obtain Business Permits and Licenses
Before your company can be open for business, you'll need to get your hands on certain business permits and licenses. Requirements will vary depending on your state and local government. It also depends on the industry in which your business operates.
For state requirements, you can check the Small Business Administration's website (if you reside or plan to run your company in the USA) to see what licenses and permits your corporation will need.
Register With the IRS and State and Local Tax Agencies
You should be aware that Corporations are separate taxpaying entities. You will need to get tax ID numbers from the IRS and your state and local revenue agencies after you incorporate. You are able to obtain more information about the taxation of corporations on the IRS site.
Incorporate a company online article and permission to publish here provided by Carenne Johnson. Originally written for Supply Chain Game Changer and published on February 3, 2021.