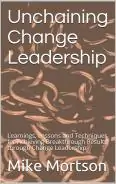 It's unfortunate how many businesses fail in their very first year. No matter how good they may, they fail because they could not secure funding and raise capital for their business.
A good cash flow is the heart of every business. No matter how much loss or profit you see, having a good cash flow can keep you running for a long time.
However, securing capital for your business is not at all easy. That is why many business owners and entrepreneurs look for help in financing their projects.

OGSCapital: The Perfect Business Plan
Before discussing the funding options to raise capital that may be available, there is one other thing you should know. The most critical thing for seeking most types of funding is a business plan.
A proper business plan can allow you to make a better pitch and appear more attractive to investors or lenders. For this, you must work with quality business plan writers who have a long experience in helping businesses secure funds and raise capital.
1. Self-Fund Your Business
The simplest and most effective method for getting your business rolling is to put your money into it.
Seeking funding for the first time ever can be challenging. No one in your business niche knows your name, and they will be extremely cautious. Unless, you can show some traction and a solid plan for future success.
With bootstrapping, you can quickly start your business without any complications or hurdles. It also ties you more to your business, giving you more motivation.
Self-funding also gives you another advantage. When you look into loans or funding from investors, your chances of securing financing will increase. They like that you fully trust your ideas.
2. Look Into Crowdfunding
Crowdfunding can be an exciting and efficient way to raise funds for your project. However, there are particular types of businesses that are able to secure more funding than others.
You start by finding a suitable crowdfunding platform where you can launch your campaign. You have the opportunity to present yourself creatively. Basically, your campaign will run for a certain period, and you set a goal for the amount you want to raise.
Crowdfunding has been among the top financing options for a number of years. That's why you can easily find tons of resources and professionals to help you set up campaigns.
Hint, you can offer some incentives for people willing to fund more money. For instance, you allow them a unique opportunity to pre-order your products. Alternatively, funding can get them on a waiting list for the launch of your products.
3. Search for Angel Investors
Angel investors are regular people with extra cash who are looking for promising new startups searching for investments.
Angel investors are an excellent funding option because they are countless in number. However, angel investors don't always put up a high amount.
If you want to make big bets, you should look at venture capitalists. These are professionals who manage massive funds and actively invest in companies that have potential. 
You should remember some useful things before pitching to them: have a proper business plan, be clear, avoid jargon, and have an exit strategy. But most of all, create an excellent presentation.
4. Secure a Loan
Loans may be one of the oldest ways to get funding in the book. But fortunately, loans have seen considerable changes over time.
Nowadays, you have plenty of options with loans. The primary type is the term loan. In this, you borrow a specified amount from a lender. Then, you pay it back on a specified schedule with interest.
Another option is a business line of credit. In that, you set a particular amount of money with a lender. You can access the funds and withdraw them whenever you need them. You can look into fixed and revolving lines of credit for more details.
You also have several other options like equipment financing, invoice financing, floating charges, and real estate loans.
5. Try Factoring
Factoring is not the most attractive financing option. However, sometimes businesses need funds, and they have low credit, among other reasons.
With factoring, you sell your receivables at a discount and get cash upfront. It is an expensive way to raise funds for your business. The reason is that you may need to pay a fee that is a small percentage of the total amount. But even 2% for getting funds about a month in advance is an annual interest rate of around 24%.
6. Get a Microloan
Sometimes, it can be incredibly challenging to secure a good loan from a lender. Generally, it's because the borrower cannot put up collateral or doesn't have a good credit history.
If you're in a similar situation, you can look into microloans for some help. Basically, microloans are products that many microlenders offer to smaller businesses looking for small loans. These loans are so small that regular lenders don't bother with them.
Therefore, a microlender can help you get a small loan with much less documentation. These can be great if you're looking for sums under $35,000 and don't want to go through much trouble.
7. Fast Ways to Get Small Amounts
If you're looking to get small sums quickly for your business, you can try the following methods.
a. Business Credit Cards
Business credit cards are among the easiest ways to get instant money for your business.
However, you should try your best to look for low interest rates. These credit cards can be very tempting, and many business owners go down an endless rabbit hole because of them. That's why you should use them very efficiently, and pay back the full amounts as quickly as possible.
b. Pre-Selling Products
Countless companies worldwide use an incredibly well-thought-out strategy to raise money for their operations. That is, they offer their products up for pre-purchase.
If you have some really attractive products that people would love, you can try this strategy. When people pre-purchase items, it gives them a feeling of exclusivity. They often tell other people about it as well. That could mean free advertising and potentially more business for you.
Raise capital article and permission to publish here provided by Lewis Thomas. Originally written for Supply Chain Game Changer and published on March 2, 2021.