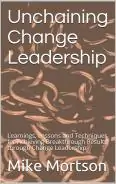 Cryptocurrency is a digital currency or a virtual version of real money. Considering that it is virtual, it can only be used to buy products online. There are also some companies as well as individuals who chose these virtual currencies as a mode of payment for the services they provide.
Because of the benefits that it provide to online users, cryptocurrencies have increased over time as more and more companies have accepted them. Some even made their own cryptocurrency to go with the trend.
On the other hand, some people use these virtual currencies further by using them in online trading. This is typically called cryptocurrency trading. However, just like trading in the real world, online trading also has a lot of risks, especially if you are just a newbie in this field. In fact, even some of the experts in this field still take a risk in order to receive high returns.
If you plan on taking a risk in online trading, here are some tips for crypto trading.
Calculate Risk According to your Capital
This is the first tip and probably the most important of all. You should always calculate the risk that you are going to take in online trading and make sure that it will not rebound negatively to your capital.
Remember that your capital should be growing, not diminishing, in order for you to keep on moving with your trading transactions. Thus, be meticulous when calculating the risk and, as much as possible, make sure that it will not gravely affect your capital.
Take the Risk that you can Handle
Bear in mind that in trading, the risk is always present and profits are not always guaranteed. Hence, if you are going to take the risk, make sure that you can handle the loss, which it may entail if it does not work well.
When calculating your possible loss, you have to consider if that loss will affect your trading in the future or if it will affect your daily life routine expense. If it does, then that risk might not be worth taking.
Invest only What You Can Spare
If you are too fearful of the loss that you might incur during your online trading transaction, then invest only what you're not afraid to lose. Trading is very much the same as gambling because of the risk which is present in both. Just like in gambling, you should only gamble the money that you can afford.
Hence, knowing your investment capability is as much important as your loss capability.
Use AI Online Trading Tools
If you are new in this field, it is best for you to use online trading tools that are created with Artificial Intelligence System. This kind of online trading tools typically completes an online trading transaction on its own. The process involved with this tool starts with scanning the online trading market. During its scan, it will look for opportunities that will best benefit its users.
These opportunities usually result to revenue generation of the user's account. Once it has discovered these opportunities, it will automatically place the necessary orders and complete the transactions on its own. This is why these tools are highly recommended for those who are just beginning with online trading. You can check https://q-profit-system.com for more trading information.

Cryptocurrency Trading
What is more interesting with these tools, aside from scanning for the best opportunities there is in the market, is that these tools also have risk-mitigating factors. In addition to this, it will do its best to earn returns for its users. Some of the best online trading tools even provide their users' daily returns.
Cryptocurrency trading article and permission to publish here provided by Dean Miller. Originally written for Supply Chain Game Changer and published on February 17, 2021.