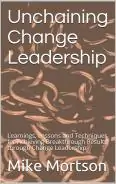 Last year was chaos for everyone, leaving turmoil to state economies. And as we embrace what the future has to offer, many are optimistic, particularly about increasing their financial likelihood. If you have enough funds to spare and are keen to try a high-profit investment, lets look at the best cryptocurrencies for investing.
Just a fair warning, these coins are high-risk, too, due to their volatility. But as long as you have a better understanding of cryptos and the crypto market, along with efficient strategies, you can reduce your chances of losing your stake.
Start by finding the best cryptocurrencies for investing. Check them out below!
1. Bitcoin
Bitcoin dominates our top list of the best cryptocurrency, just as how it dominates the market since 2009. Sure, it is not smooth sailing. Dubbed as the king of cryptocurrencies, it occupies a sizeable market capitalization of over $600 billion. Its market value tumbled down in 2020, but it made a quick recovery.
2. Ethereum
This decentralized software platform features DApps and Smart Contracts. That means being free from third-parties and potential frauds. It currently holds the second spot for the biggest cryptocurrency ever made. Ethereum operates through its cryptographic token.
3. Bitcoin Cash
It was initially launched in 2017. Bitcoin Cash immediately struck the interest of many investors with its peer-to-peer electronic offering. Now, it ranks sixth as the largest digital currency – with a monstrous market value of $8.2 billion. According to StormGain, a crypto trading platform, Bitcoin Cash is set to climb up to $500 in the following years.
Charlie Lee made a practical decision of coming up with Litecoin as a version of Bitcoin. Both share a bit of similarity, but with much lower transaction rates. Whether you need a cryptocurrency as a form of payment or to expand its value, you should look out for this popular coin.
5. Chainlink
It is the brainchild of Steve Ellis and Sergey Nazarov. As of this month, Chainlink's market share rises to $8.6 billion. It has a reputation system that ensures precise data and binding smart contracts.
6. Ripple
While some coins are making a surge in the last year, Ripple is making a full recovery from its recent thrash. 2020 is still a year for this currency as it took a massive hit at the end of the year.
7. Binance Coin
Another largest crypto exchange we have because of its volume. It is the Binance exchange's official token that allows investors to trade in other forms of cryptocurrency with complete ease and efficacy. Binance Coin started this year with a $6.8 billion market cap.
8. Tron
Before becoming an independent blockchain platform, Tron used to be on the Ethereum network initiated in 2017. It relies on the effective function of the proof of stake algorithm to process all of its transactions.
Other than these cryptocurrencies, you may also consider purchasing Cardano and Tezos. Both hold a reputable name in the digital currency market as well. Cardano's decentralized ecosystem is driven by $ADA. It aims to be a go-to option for giant-space financial apps. Tezos, on the other hand, holds the status of one of the biggest cryptocurrencies worldwide. It is defined as having slow yet stable growth.
9. Nominex
Nominex is a rapidly growing crypto exchange that combines regular trading and DeFi with the launched NMX token. It also offers a variety of tools for easy acquisition for daily trade between digital currencies and fiat currencies. It also has good performance in the exchange of digital assets, its interface is quite simple and high performance.
Best Cryptocurrencies for Investing
Now that you have the list of best cryptocurrencies, your next step would be finding a trusted website and cryptocurrency exchange to hold your investment securely. You can see here and many related sites as they offer manual and auto trading mode, alongside secure investment. They work on apps and websites so that you can monitor the stock market changes at any time of the day.
Best cryptocurrencies for investing article and permission to publish here provided by Dean Miller. Originally written for Supply Chain Game Changer and published on February 15, 2021.